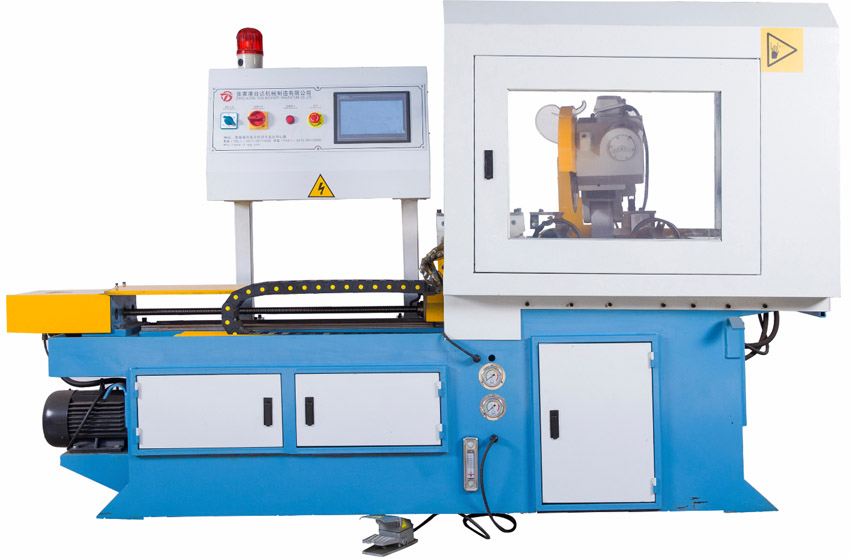 Features:
1. The seventh-generation automatic angle pipe cutting machine also adopts the CNC system independently developed by the company, which is easy to operate and easy to maintain.
2, the production process is stable and accurate. Suitable for a variety of pipe cutting.
3, servo feeding, accuracy of ± 0.15mma.
4. With automatic counting and shutdown, no material shutdown function, easy to manage.
5. Using the pole-changing motor to achieve the speed of the third-speed saw blade, it can better adapt to the cutting of different metal materials.
6. Unique fixture design, can realize multi-cutting, and can also realize the sharing of special-shaped pipe clamps such as round pipe, square pipe, rectangular pipe and elliptical pipe.
7. The sawdust is equipped with a filtering system in the anti-rust coolant, which is concentrated and convenient for cleaning and tidy.
8. It has an automatic detection alarm information system to facilitate users to troubleshoot.